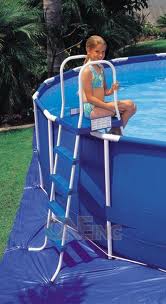 1. Peace of Mind
By investing in routine cleaning and maintenance for your swimming pool, you are ensuring that your pool is being cared for properly. You never have to worry that the condition of your pool is deteriorating, that it's not safe, or that it's not functioning correctly.
2. Water Balance and Filtration
Part of the job for a good pool cleaning service will be to test and regulate the water in your swimming pool, and to ensure proper filtration. These are critical aspects of pool maintenance because pool water that's not being filtered correctly or is out of balance can have a direct impact on the health of those using it.
3. Free Time
Life is short enough as it is - let alone when you have to spend your time cleaning the pool! Proper pool care requires a serious time commitment; if you rush the cleaning process, the quality and cleanliness of the pool will likely suffer as a result.
4. Openings and Closings
Pool owners who already have a company providing regular maintenance also have someone on hand who can handle the time-consuming tasks of opening and closing the pool at the beginning and end of swim season.
5. Pool Equipment.
As issues with the pool arise, there may be times when parts may need to be replaced or special equipment will be needed to make repairs. When pool maintenance is a DIY venture, these issues can easily turn into major problems. If you have hired professional cleaners, they will be able to spot these issues early on, make the repairs, and provide any equipment or replacements needed to get your pool up and running again.
6. Customize Your Service
One nice thing about hiring pool cleaners is that you can have them come out as you need them. For the best results, cleaners should be used for weekly or twice-a-week service.
Ultimately, hiring a pool cleaning service lets you enjoy your pool to the fullest. If you are interested in scheduling routine maintenance for your inground pool, call Morris Pool Service today for a free quote.
816-807-1570
Categories: None