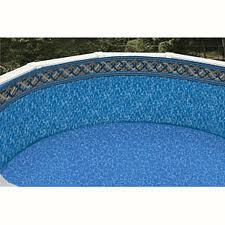 LEAKING- "Drip, Drip Drip!"
When it comes to liners we recommend and sell VyNall liners for their superb quality and true mil thickness!
At some point of your pools life you will need to repair or replace a liner.
1. When you need to replace your liner give Morris Pool Service a call! We will use the best quality liners from VyNall! Even though they may cost more they are much higher quality and thicker than liners you can buy from auctions on the internet. They also usually come with a warrantee and anything bought over the internet is usually "As Is" "you get what you pay for and no guarantee and no warrantee"!
2. If you choose to buy your liner elsewhere and have us install it, we can do that! Keep in mind, however, we cannot guarantee or warrantee someone else's liners. After we install a liner that we did not sell you and some issue arises, we can always help you, but like with anything we would have to charge accordingly as would any service that cannot guarantee others products or services.
3. If you are losing water and cannot find the leak yourself, give Morris Pool Service a call! We can not only find the leak but in most cases can repair or patch it so that you can stretch the life of your liner out.
Categories: None